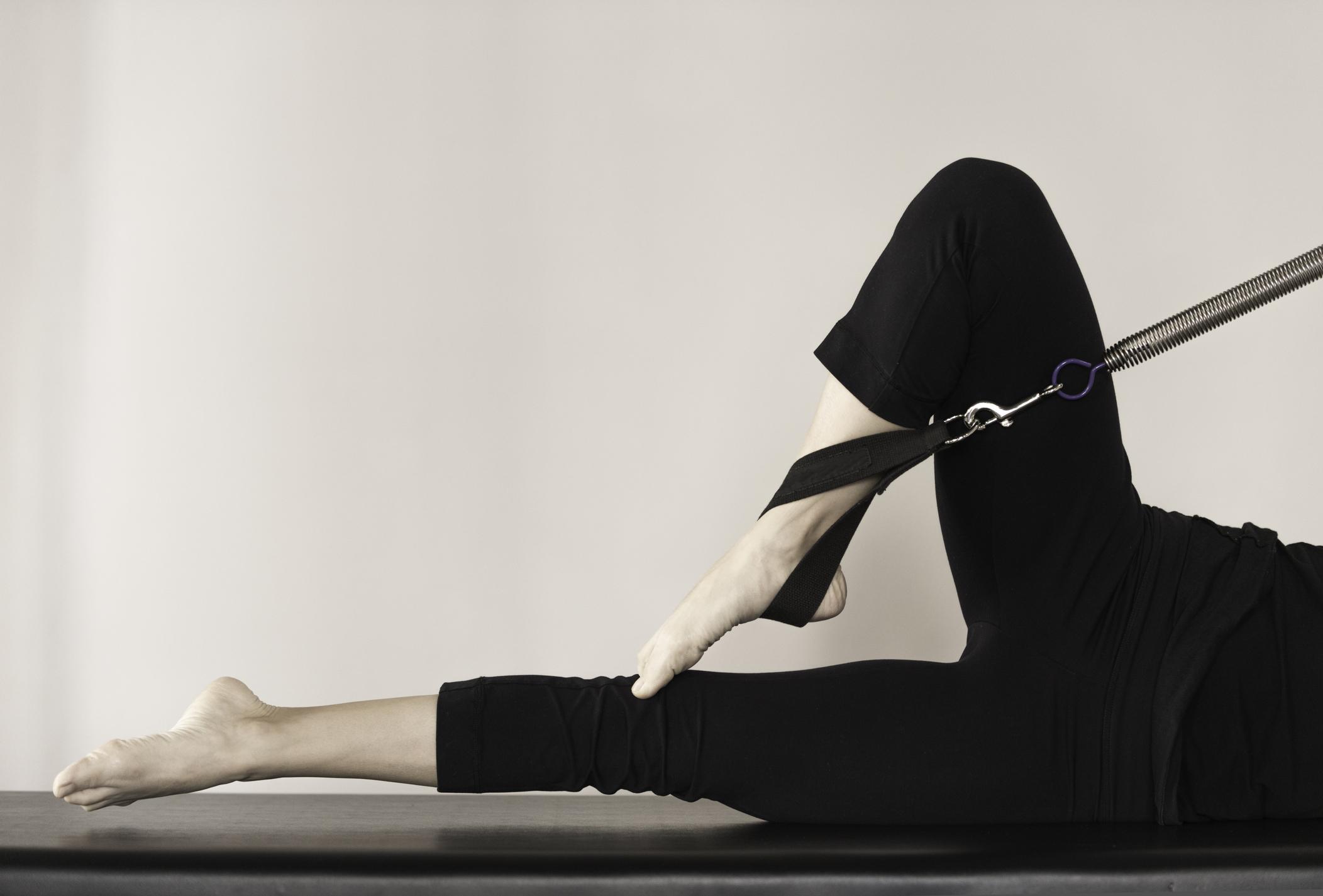 2nd Generation Pilates Instructor Joakim set up Bälans in 2005. He is and Award-winning Fitness Instructor, has Advanced Pilates Qualifications and is also a Sports Therapist. Alongside running Bälans he has worked for British Military Fitness in Perth for 10 years.
In 2014 Joakim was awarded the Spirit of Flame at the UK Active Awards ceremony where the best and the brightest in the Fitness Industry are recognized for their efforts. Joakim beat some very worthy candidates from some of the biggest gyms all over the UK in the category which applauds individuals for going 'above and beyond' with the aim of getting more people more active more often.
A Swedish born Australian, Joakim came to the UK in 1998. He is a former Australian Army Reserve SF Commando, Bondi Beach Surf Life Saver and Territorial Army Physical Training Instructor. Joakim first became interested in Pilates back in Sydney because of vanity (ask him why). He has always understood the massive benefits Pilates and Sports Therapy can have for improving wellbeing. He gained first-hand experience of debilitating injury when he ruptured his Achilles tendon in 2010. Pilates and Massage saved his sanity through the long rehabilitation back to full health and he has since taken part in a half marathon and triathlon races.
A Military background is relatively unusual in the Pilates industry and Joakim manages to combine the physical and mental fitness techniques used in the Military with the mind-body awareness and sensitivity that can be found in the Pilates Method. Many of the techniques and strategies used in training of Military personnel are very useful in the setting of a Pilates Studio and Joakim hopes to share as much as he can from his experiences and observations.
Joakim first trained with the Pilates Foundation, before qualifying as a Pilates Instructor with Body Control Pilates in 2004. He has a Level 4 Lower Back Pain Specialist Pilates accreditation with REPs, the Register of Exercise Professionals. Joakim is one of only a handful of Pilates Instructors in the UK who can claim direct lineage from Joseph Pilates, having completed the two-year Pilates Master Mentor Program with Lolita San Miguel.
Joakim's skills were tested and honed under Lolita's Mentorship and in 2015 Lolita invited Joakim to attend further training to become an Educator for her Comprehensive Pilates Teacher Training Course – Lolita's Legacy. Lolita encouraged Joakim to explore his natural talents and this led to the Pilates for the Military project which Joakim has presented at Conferences in Joe Pilates' hometown Mönchengladbach, in Switzerland and in NYC. In October of 2019 he will be presenting this project to the Pilates Method Alliance in California.
Other Conference presentations have ranged from Pilates for Low back Pain to Pilates for the Child with Hypotonia, a consequence of the genetic condition that his son Albie was born with.
Joakim makes regular trips overseas as a Fitness Instructor and guest Pilates Instructor and presenter. He has led a Boot Camp style fitness challenge 'Exercise Active Archipelago' on a remote island in Sweden three years running, and has taught at SunFit, a fitness retreat for British Military Fitness. Joakim has also taught at AzulFit, a beautiful Pilates & Yoga Retreat on Fuerte Ventura run by Jamie Isaac, another Disciple of Lolita's.
Bälans Pilates Studio & Treatment Rooms
Edinburgh, Scotland, UK
Bälans is Scotland's largest Pilates Studio, with two Matwork Studios and one Apparatus Studio. The Apparatus is state of the art Balanced Body equipment, comprising 4 x Allegro II Reformers with Towers, 4 x Exo Chairs, 1 x Combo Chair, 1 x Cadillac, 1 x Ladder Barrel, 4 x Pilates Arcs, 4 x Orbits, 20 Mats and 20 Magic Circles, Foam Rollers and smaller equipment.
Our Studio is a modern and peaceful space set in the Perthshire countryside with easy access from both Edinburgh and Glasgow Airports. There is accommodation to suit all tastes and budgets within 10 minutes of the Studio, and the excellent value Skylodge offers basic rooms right on our doorstep.
Group F
System 1

October 12 - 13, 2019

November 30 - December 1, 2019

January 18 - 19, 2020

System 2

February 29 - March 1, 2020

April 25 - 26, 2020

June 13 - 14, 2020

System 3

August 8 - 9, 2020

October 3 - 4, 2020
Group F - Intensive
System 1

System 2

January 10 - 12, 2020

January 14 - 16, 2020

System 3
Group D
Mat System

March 21 - 22, 2020

May 2 -3, 2020

June 6 - 7, 2020

July 4 - 5, 2020

System 1

August 22 - 23, 2020

September 26 - 27, 2020

November 7 -8, 2020

System 2

January 16 - 17, 2021

February 20 - 21, 2021

April 10 - 11, 2021

System 3

May 29 - 30, 2021

July 17 - 18, 2021
Group D - Intensive
Mat System

August 10 - 13, 2020

August 15 - 18, 2020

System 1

October 7 - 9, 2020

October 11 - 13, 2020

System 2

January 6 - 8, 2021

January 10 - 12, 2021

System 3